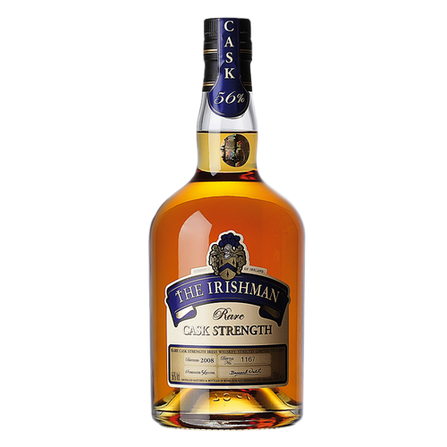 THE IRIHSMAN RARE CASK STRENGTH
The Irishman Rare Cask Strength (53% ABV) is one of Ireland's most exclusive whiskies. It is distilled 3 times before being carefully aged in American oak. It is available in a very limited edition. Each bottle is individually numbered and signed.

Additional Information
Available in 700 ml bottles.