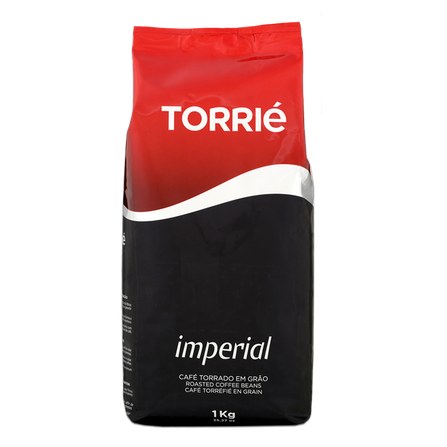 TORRIÉ IMPERIAL
Concentrated, intense and with exuberant flavors and aromas.
---

Composition
Roasted coffee beans, with no added ingredients. A carefully blended mix of arabica and robusta coffees, selected at their origin. This coffee has been fast roasted, to give it a higher concentration and greater intensity of aromas and flavors.
Tasting Notes
Appearance - Abundant and persistent cream. Reddish nut brown color. Quite homogeneous.
Aroma - Caramel, chocolate, cinnamon, spices and floral aromas.
Taste - Intense, well-rounded and velvety coffee. Slight acidity and excellent complexity. Long finish.
Additional Information
Available in 1 kg packs.