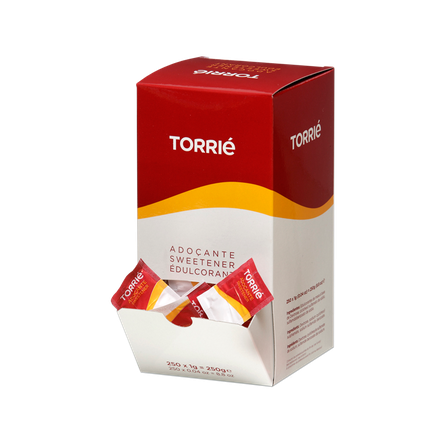 TORRIÉ SWEETENER
Low calorie sweetener. Soluble in water and other hot or cold drinks, such as coffee, tea and fruit juice. 1 g of this product is equivalent to about 10 g of sugar.

Caloric value: 3 kcal/g.

Composition
Dextrose, sodium cyclohexylsulfamate, sodium benzosulfimide.
Additional Information
- Package: Micro-corrugated cardboard box containing 250 sachets.