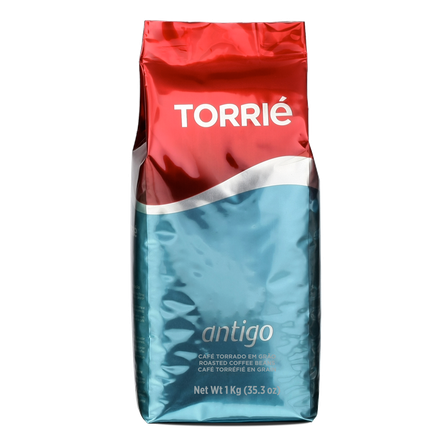 TORRIÉ ANTIGO
Smooth, vigorous and full-bodied.
---

Composition
Roasted coffee beans, with no added ingredients. A carefully blended mix of arabica and robusta coffees, selected at their origin. The coffees from South America contribute smoothness whilst the African coffees bring strength and a full body to this blend.
Tasting Notes
Appearance - Very abundant and persistent nut brown cream.
Aroma - Caramel, toast and dried fruit aromas.
Taste - Smooth, balanced and full-bodied coffee. Slight astringency and characteristic slight bitterness.
Additional Information
Available in 1 kg packs.