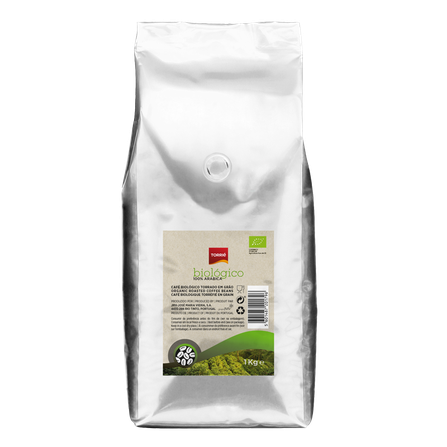 TORRIÉ ORGANIC
Roasted coffee beans, with no added ingredients, produced from organically grown coffee.
---

Composition
Roasted coffee beans with no added ingredients. Made from C. Arabica beans.
Tasting Notes
Appearance - Light brown and persistent foam.
Aroma - Aromas of caramel and dark chocolate, with floral notes.
Taste - Elegant coffee with medium body and high acidity. Complex and lingering finish.
Additional Information
Available in 1 kg packs.