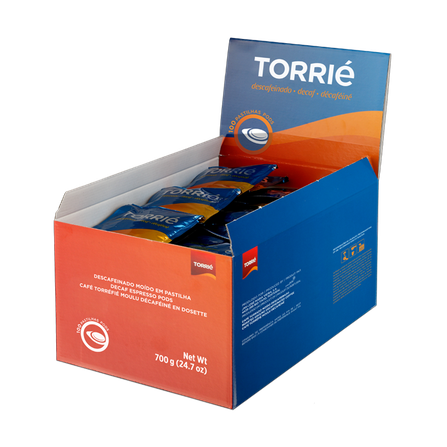 TORRIÉ DECAF
Well-rounded, balanced and intense.
---
Composition
Roasted decaffeinated coffee beans, with no added ingredients. A carefully blended mix of C. Arabica e C. Canephora (sub. robusta) decaffeinated coffees, selected at their origin.
Tasting Notes
Appearance - Very abundant and persistent nut brown cream.
Aroma - Intense caramel and chocolate aroma.
Taste - Well-rounded and velvety, with slight acidity. Long finish.
Additional Information
Package: Easy-open micro-corrugated cardboard box containing 100 individual portions.