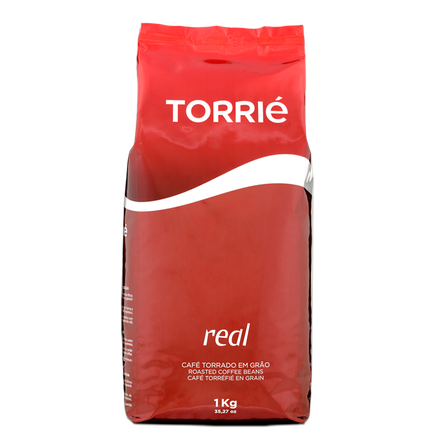 TORRIÉ REAL
Rich, with clear floral aromas.
---

Composition
Roasted coffee beans, with no added ingredients. A carefully blended mix of arabica and robusta coffees, selected at their origin. The beans are moderately roasted so that the blend retains the floral aromas characteristic of the very best American arabica coffees.
Tasting Notes
Appearance - Abundant and persistent cream. Reddish nut brown color. Quite homogeneous.
Aroma - Caramel, cocoa, cinnamon, spices and floral aromas.
Taste - Intense, well-rounded and velvety coffee. Slight acidity and some complexity. Long finish.
Additional Information
Available in 1 kg packs.