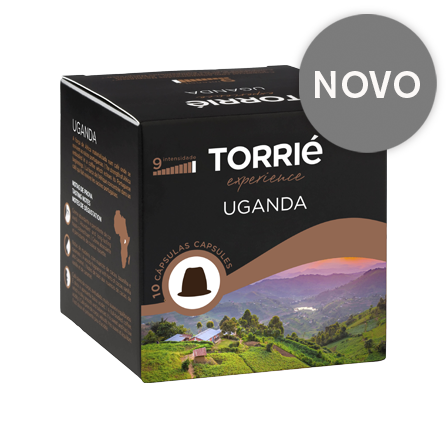 UGANDA CÁPSULA - NESPRESSO COMPATÍVEL
Our Torrié Experience range takes the discerning coffee lover on a journey of sensations, colors, and aromas. The daily ritual of enjoying good coffee brings to life a whole universe of experiencesfrom all corners of the world where the different types of coffee were carefully chosen. A careful selection of the best Robusta coffees from Uganda, highlighting the vigor and exoticism of the African continent.
---
Composition
Roasted ground coffee, with no added ingredients.
Tasting Notes
Appearance - Abundant and long-lasting hazel-colored foam.
Aroma - Intense aroma, with nuances of dried fruits, vanilla and cocoa.
Taste - Coffee with a lot of body, smooth and velvety. It has low acidity and slight bitterness.
Additional Information
- Capsule compatible with Nespresso®* equipment.
* Nespresso® is a brand registered by another firm
- Package: Cardboard box containing 10 individual portions.