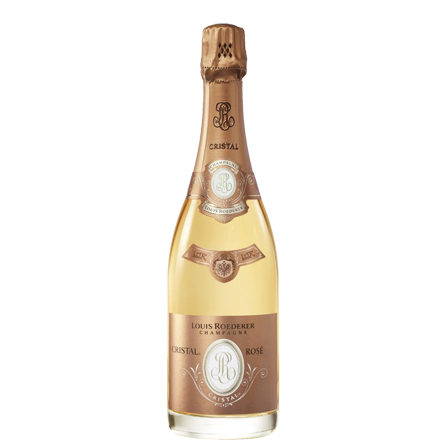 LOUIS ROEDERER CRISTAL ROSE 2014
The region's champagnes reflect the complexity and elegance typical of the world.
Region
Reims - França.
Grape Varieties
55% Pinot Noir e 45% Chardonnay. 19% do vinho vinificado em balseiros de madeira. Sem fermentação malolática.
Tasting Notes
Appearance - Pink color with slightly coppery reflections.
Aroma - Intense Pinot Noir aromas are reminiscent of the vintage with pure, ripe and concentrated fruit: red forest fruits (currant, wild raspberry and cassis) and slightly acidic, raspberry liqueur. This is followed by soft spices and smoky notes with a hint of reduction (smoky and peppery) from the Pinot Noir, with its notes of undergrowth.
Taste - In the mouth it is concentrated, ample, where the red fruits (strawberries and raspberries) come together in a firm and intense texture delivered in two moments, which reflect the extremes of the year: first a silky and ample attack (the final maturity), followed by a firm and intense freshness (the cool summer). Sensation of concentration of a whirlwind of flavors that open up finely and progressively like salt bubbles on the palate.

Additional Information
Available in 750 ml bottles.
May contain sulphites.
By Louis Roederer